Competitive
Teljes munkaidő
0-1 év
Angol haladó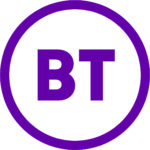 Website BT (British Telecommunications)
As Programme and Project Management Back Office Advisor, you will be in charge of:
Supporting Programme & Project Management systems (Clarity and Oracle) and its users worldwide to cater for management information requirements.
In your day-to-day job, you will also be dealing with enquiries from the user community. This will mean fixing issues, validating and completing changes in accordance with business rules and educating users.
You will also be responsible to own and maintain standard processes and proactively resolve and report issues, ensuring business rules and controls are in place.
You will be working collaboratively with others to set standards and procedures that achieve a high level of quality, productivity, or service. You will have the chance to participate in efficiency projects in line with customer requirement.
You will also act as as mentor/trainer for backups and new joiners.
We will expect you to take personal responsibility and accountability for successfully completing assignments or tasks.
We'll also need to see these on your CV:
Soft skills:
Ability to meet the customers' needs in line with the business requirements
Working with a cooperative and positive attitude in a group settings to achieve common goals
Ability to comprehend and to systematically organize the various aspects of a problem or situation
Professional skills:
Being a confident user of MS Office programs (especially Outlook and Excel)
Good understanding of corporate environment, stakeholder management
Time & Project Accounting experience, or relevant experience in finance or general business is an advantage
SQL/database management and reporting knowledge is an advantage
Clarity or Oracle experience is an advantage
Language skills:
English on a fluent level