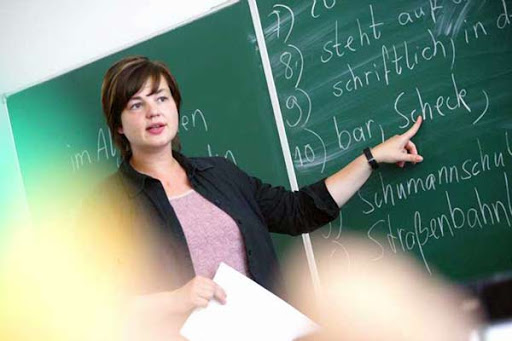 Website BBIS
PART TIME German Teacher
The Budapest British International School seeks a part-time dynamic German teacher who inspires students to learn German, develops students to be competent language and culture learners; and works collaboratively with colleagues in various curricular areas and divisions. Due to school expansion we need to grow our Languages department. Currently, we have one full time German teacher and we now seek a part-time teacher to complete the Language team. We seek for the best fit candidate for our community, who can be flexible and teaches across the school
HOURS:
Part-time (12-15 hours – Mon-Friday)
REQUIREMENTS:
– Relevant Teacher Qualification
– Relevant teaching experience.
– Proven record of excellent teaching
– Excellent subject knowledge.
– Familiarity with the MYP and UK National Curriculum is desirable
RESPONSIBLE FOR:
Teachers' primary responsibility is towards the students whose best interests they work for and promote. They must do everything they can to ensure every student fulfils their potential. In addition, by being a member of the BBIS community, they commit themselves to promoting the values of the school as well as the UK National Curriculum and the IB philosophy. Lastly, teachers have a responsibility to strive to achieve the highest professional standards in all they do at and for the school. A teacher with no middle management responsibilities usually reports to their Head of Department, Deputy Principal or School Principal.
OTHER RESPONSIBILITIES:
– Attends school meetings, as required, and contributes constructively to them.
– Meets all deadlines set by school management.
– Follows the school's policy on email, including the checking of emails at least once a working day, responds to them as quickly as possible, and follows the school IT Acceptable Use Policy.
– Participates in the wider life of the school.
– Helps promote the progress and welfare of individual students and is fully familiar with all school
compliance policies and procedures, including those on pupil welfare, health and safety.
– Contributes to the maintenance of high staff morale, and to team building.
SAFEGUARDING RESPONSIBILITIES:
– To comply with safeguarding policies, procedures and code of conduct.
– To demonstrate a personal commitment to safeguarding and student/colleague wellbeing.
– To ensure that any safeguarding concerns or incidents are reported appropriately in line with
policy.
– To engage in safeguarding training when required.
Állás, munka területe(i):
– Oktatás, Kutatás, Tudomány
– Tanító, Tanár, Pedagógus
– Részmunkaidő 6 óra
– Részmunkaidő 4 óra
Szükséges tapasztalat:
– 1-3 év szakmai tapasztalat
Szükséges nyelvtudás:
A felsoroltak közül mindegyik:
– Angol – Középfok/kommunikációképes szint
– Német – Felsőfok/tárgyalóképes szint
Munkavégzés helye:
1125 Budapest, Zsolna utca 4.
JELENTKEZÉS MÓDJA:
CV
Motivational letter