-
Gyakornoki pozíció
0-1 év
Angol nyelv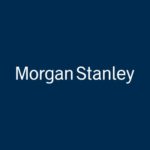 Website Morgan Stanley
Location: Budapest, Lechner Ödön fasor 8.
Start date: Continuous
Contract: 20/30/40 hours-a-week contract (flexible)
We offer:
The Quantitative Modeling Internship Program is designed to develop highly motivated junior developers/researchers within Market Modeling, Core Analytics, Counterparty Analytics and Securities Lending areas and includes the following: Morgan Stanley Company Induction; Mentor Program, Technical and Professional (e.g. English language) on-the-job trainings, business driven applied research projects.
Interns who excel in the program may receive an offer to join as full-time employee after graduation.
Team Profile:
In Market Modeling area The Market Modeling Group develops and implements quantitative models, trading algorithms, and analytics tools to calculate market prices and risk sensitivities for Interest Rate, Corporate Credit, Mortgage-Backed and Equity derivatives. Some of their assignments require extensive analysis of data collected from various firm systems about market indicators, market quotes and firm positions. Our work involves various fields of mathematics such as optimization, linear algebra, probability theory, statistics, and machine learning.
In Core Analytics area The Core Analytics team implements mathematical and statistical models, and develops numerical algorithms for the pricing of financial instruments and model calibration. The software produced by the team are used in risk systems, real time trading systems, and in spreadsheets supporting trading activity. Our work involves various fields of numerical and discrete mathematics such as optimization, linear algebra, probability theory, formal languages, graph theory, statistics, and machine learning.
In Counterparty Analytics area The Counterparty Analytics area is responsible for pricing and managing the risk as a result of trading with counterparties that are not default free. Before 2008 the risk of counterparty default was assumed to be negligible, its importance started to emerge after the 2008-2009 crises. Regulations (clearing, capital) also drive the landscape. Pricing counterparty risk cannot be done with the traditional techniques: financial institutions have to come up with very sophisticated models and methodologies (Monte Carlo Simulation, Least Squares Methodology etc), and face many challenges on compute capacity (parallel computing), data integration, etc. You will develop and implement pricing models and numerical algorithms, you will implement software tools and you will learn the business.
In Securities Lending area Securities Lending or Stock Loan is a vivid business area driven by short selling trading strategy. The team is responsible for supporting trading decisions with our self-service reporting tools, developing smart pricing algorithms, and analyzing trading or client data. We work very closely with our clients, Sales and Trading people globally. As a member of our team, you will be given the chance to learn Python and SQL programming, data visualization in Tableau software, business knowledge, project management and communication skills.
You have:
Ongoing studies (M.Sc. or Ph.D.) in Mathematical Finance, Applied Mathematics, Physics, Statistics, Engineering, Computer Science or Economics;
Interest in the financial markets and learned about probability theory, stochastic calculus, statistics, partial differential equations and numerical analysis;
Competency in at least one programming language: C++, Python, Scala, R, Java, Matlab and SQL;  Strong analytical and excellent problem-solving and communication skills;
Good command of the English language.
Selection Process:
You will participate in a quick, 3-steps-long quick selection process. After 2 phone interviews (HR and Technical), the last step is a personal interview.
If you are interested in the above opportunity, please apply here by submitting your English CV. For further information please visit: www.morganstanley.com/campus.
About Us
Morgan Stanley is a global financial services firm and a market leader in investment banking, securities, investment management and wealth management services. At Morgan Stanley Budapest, we are shaping the future of our global business and contributing to our local community. Our team works across numerous areas, including Technology, Mathematical Modeling, Finance, Risk Management, Operations and Data & Analytics from our new state-of-theart offices near the Danube and our City Gate office in the heart of the city center.
Interested in flexible working opportunities? Morgan Stanley empowers employees to have greater freedom of choice through flexible working arrangements. Speak to our recruitment team to find out more.
Morgan Stanley is an equal opportunities employer. We work to provide a supportive and inclusive environment where all individuals can maximize their full potential. Our skilled and creative workforce is comprised of individuals drawn from a broad cross section of the global communities in which we operate and who reflect a variety of backgrounds, talents, perspectives and experiences. Our strong commitment to a culture of inclusion is evident through our constant focus on recruiting, developing and advancing individuals based on their skills and talents.