versenyképes órabér
Gyakornoki pozíció
Leírás szerint
Angol közép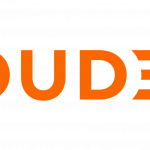 Weboldal Cloudera
We are looking for Interns to join our Engineering Team who has a passion to learn and for making our Engineering Teams successful to join us in the Spring of 2021.
We have a wide range of intern projects covering various technologies that you can join based on your interests and skills.
Apply as soon as possible because we have a limited number of openings!
Day in the life
Option to work on high-profile open-source projects with the guidance of a dedicated mentor
Ability to test and deploy your code on huge clusters with hundreds or thousands of nodes, terabytes of RAM, and petabytes of storage
Daily interaction with engineers from other exciting companies
Opportunity to speak at meetups and other technical events
Frequent interaction with the research community: we collaborate with local universities and have frequent tech talks with cutting edge researchers
Experience working at a fast-growing company
Outstanding benefits: one of the best offices in town, 30" monitors, top of the line laptops, happy hours, etc.
Fun and smart team
You are
A Bachelors or Masters student at a Hungarian university where you have learned programming
Based in Hungary and currently enrolled at a Hungarian university
Able to work 20 hours/week from 1 February to 25 June 2021 (schedule is flexible)
You have
Good verbal and written English skills
Programming skills in Java or C++ or Python or JavaScript
The motivation to learn about system software and algorithms, software quality assurance or tooling
You might also have
Familiarity with Docker, Kubernetes, Jenkins, Git, software testing, TCP/IP, and network programming
Experience with UNIX/Linux or Windows environments and APIs