400 000 HUF bruttó / hónap
Teljes munkaidő
0-1 év
Angol haladó, Német nyelv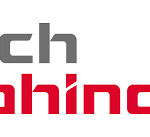 Weboldal Tech Mahindra Limited
For native German speakers!
We are looking for Content Reviewers with work from home possibility for 1 year fix term project.
Project overview:
The project provides data curation & annotation services to help develop (virtual) assistant platforms. Team works closely with Machine Learning, modeling teams, providing the critical data they need to improve Virtual assistant's language understanding capabilities.
Each annotator/business associate is responsible for annotating the given query by comparing the available guidelines and context. When it is in-scope, the query should be annotated and when it is out of scope (ambiguous or complex) it should be flagged. The Business Associate/Annotator should have logical/reasoning capabilities, and language skills to process and make sense of the information that needs to be annotated efficiently.
What we offer:
Multicultural environment
Chance to be part of a growing organization
Usage of languages
Competitive compensation package
Flexibility to work from home
Part time option available
Key responsibilities:
Identifying and making sense of language patterns
Should be able to identify the patterns & the meaning from composition of words of assigned language
Able to identify similarities and differences between various intentions uttered on Virtual Assistant
Good communication skills, ability to identify the gaps and suggest improvement plans
Deliver excellent performance to achieve and exceed contractual SLA
Ensuring production quality and target KRAs are met
Meet expectations of process and should be able to sense business requirements
Maintaining confidentiality and adhering to company/customer policies
Skills/qualifications required:
Native German speaker
A Bachelor's degree in any stream, or a related discipline
Excellent communication and Proficiency in Grammar (In English and German)
Problem-solving and logical reasoning skills
Comfortable working in a fast paced, highly collaborative, and dynamic work environment
Ability to handle pressure and a natural go getter