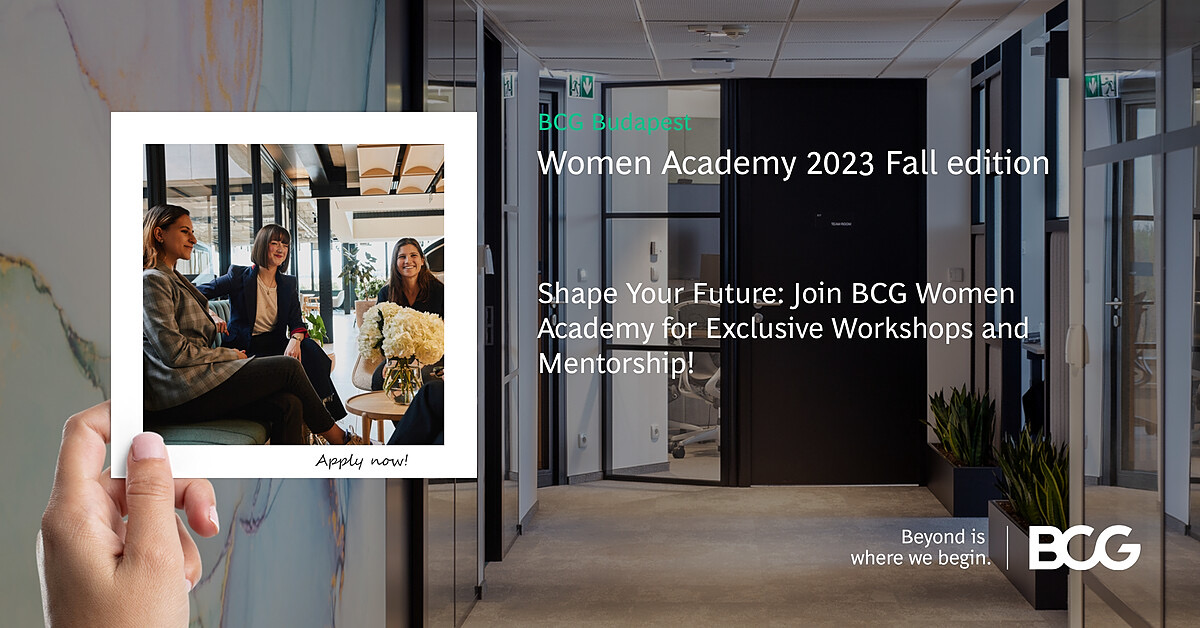 Leírás
This Program is for you if you:
• have always wanted to be a BCGer and you need some help to be well-prepared.
• have an excellent academic background and you also have some professional experience.
• are a fluent speaker of either Hungarian, Serbian, Romanian, Slovenian or Croatian.
• are going to apply to BCG Budapest for an Internship or Full-Time position in 2024.
Please note that Women Academy is a screened program, therefore, we require a CV from you to apply.
Application deadline: 19 November, 2023
Event date (online webinars): November 28 / December 5 / December 12, 2023
Boston Consulting Group (BCG)
Discover the heart of BCG in Hungary & Romania. Immerse yourself in our culture, meet our exceptional people, and explore the world of management consulting.
At BCG, we're more than a company – we're a thriving community that fuels growth and champions innovation. Whether you're a recent graduate or an experienced professional, we're here to unlock your potential and enrich your journey.
Join us to explore endless career opportunities, dive into our vibrant team, and engage in exciting events. Your journey with us begins now.