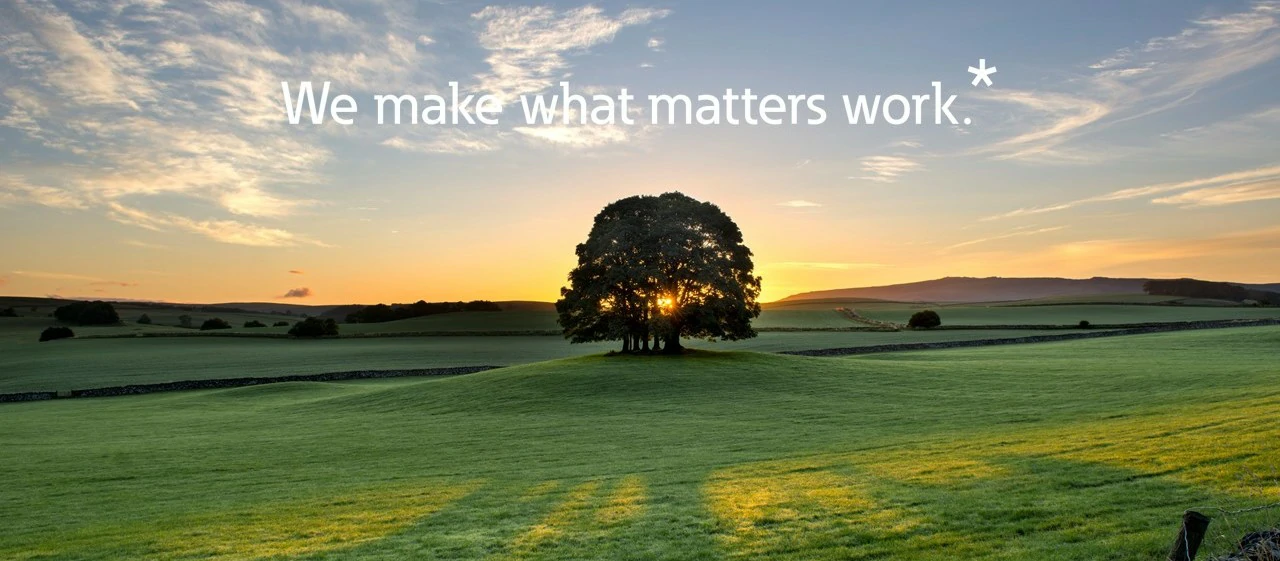 Leírás
We make what matters work.
You want to make an impact in the world. At Eaton, we're solving some of the toughest challenges on the planet. Our Early Talent Programs ensure that you have a multitude of opportunities to make an impact across a global organization. Participants in our Early Talent Programs work to solve real-world challenges while developing the skills required to lead at the next level. Early Talent assignments hold true significance to our businesses. In turn, participants gain enriching and diverse experiences and work side by side with Eaton leaders to power their careers.
What sets our Early Talent Leadership Development Programs apart:
– Meaningful work: You'll be given a high degree of responsibility with support by all colleagues in the team
– Inclusive and diverse culture: We encourage you to be yourself and by joining our inclusion Eaton resource groups (iERGs) you can contribute to building an inclusive and diverse culture, which is ensuring fairness and equity for all.
– Learning and growth: Cross business and cross functional learning will support you to accelerate your development. You will work side by side with experienced leaders who will provide coaching and mentorship opportunities. Furthermore, monthly leadership training series and a yearly leadership conference will help you to gain the fundamentals needed to accelerate your leadership journey.
– Well-being and safety: Your well-being matters, so we enable you to maintain a healthy work-work-life balance You'll receive attractive remuneration and other perks.
– International career: You will work in 2 different countries during the program.
Your career matters – and we're here to make it work. Are you ready?
Program Overview:
The Eaton Operations Leadership Development Program is a three-year program that involves three unique, 12-month assignments across different business and 2 different countries and Eaton locations. Two assignments are in operations area meaning it is a role in manufacturing or in supply chain organization, and one assignment is in a commercial area which will help you to gain experience in sales organization.
– This position will start in Supply Chain division, based in Hungary, Budapest.
– The program is planned to start beginning of September 2023.
– Potential Operations Assignments include: lean/continuous improvement, quality, project management, supply chain management, project management, logistics etc.
– Potential Commercial Assignment include: technical support, product management, inside sales, strategic sales etc.
After completion of the program, your experience and newly acquired skills could lead you in a variety of leadership career paths within manufacturing and operations.
Required Qualifications:
– Currently possesses, or will have obtained a bachelor's or master's degree in Business (economics, business administration, supply chain management, international management etc.) or Engineering (electrical, engineering technology, engineering management, applied engineering etc.) with a graduation date no later than August 2022
– Work or internship experience is a plus (max 3 years of experience)
– Desire to build a leadership career in multinational company
– Leadership aptitude and/or demonstrated leadership experience within university or community
– Self-motivated and a strong desire to achieve results
– Geographical flexibility to relocate within the EMEA for the duration of the program
– Ability to speak a second language
We make your growth matter.
At Eaton, we foster an environment where you're trusted, valued and encouraged to learn and grow. We make work exciting, engaging and meaningful from day one, and offer you the opportunity to make a real difference. So, join us, and unlock your potential – in an environment where your uniqueness is not just welcome, it's celebrated.
Eaton Business Services Kft.
We're dedicated to improving people's lives and the environment with power management technologies that are more reliable, efficient and safe.
Everything we experience in our modern world is made possible by power. Planes. Hospitals. Factories. Data centers. Vehicles. The electrical grid. Every day, all around the world, people depend on technology, transportation, energy and infrastructure to live, work and thrive. And the companies who provide these products and services depend on us to help solve some of the toughest electrical, hydraulic and mechanical power management challenges on the planet. Because we never lose sight of what matters. And it's our job to make sure it works.
Established in July 2015, The Eaton Budapest BSC is dedicated to empowering seamless operations. As Eaton's largest office location in EMEA and the region's only hub for business services support, the BSC provides essential services. — from strengthening customer relationships, to enabling our electrical, industrial and corporate teams to deliver outstanding results.
The BSC helps Eaton businesses create exciting new power management technologies that keep our world moving every day. We make what matters work.
Our Business functions in the Budapest BSC:
-        Customer Care
-        Sales assistance & commercial management
-        Engineering
-        Supply Chain
-        Finance
-        Human Resources
-        IT
-        Legal
-        Data protection & Audit
-        Marketing
Facts & Figures:
650+ employees
35 age average
40+ nationalities
25+ language spoken
50%+ of leadership is women
10% interns
Benefits and perks
- International and dynamic teams with many different nationalities and languages spoken
- Possibility to stay within the company in the long term
- Home Office
- Modern Office Environment
- Volunteering opportunities
- Well-Being programs