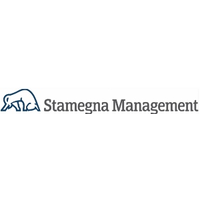 Leírás
JOB DESCRIPTION
Job Title: Sales Manager
Department: Sales Team
Place of Work: Budapest Office
Reports to: Team Leader
Position Summary: The Sales Specialist's main task is to contact/build/keep a relationship with Manufacturers that are set to his/her responsibility in the Company's database. His/her duties to introduce and offer the Company's matchmaking service, which helps to find new trading opportunities, new potential category buyers via the Company's Live-or Virtual Events. The job requires a self-motivated, results-oriented, client-focused attitude, enriched with good communication skills, and problem-solving skills.
Essential Functions-Duties and Responsibilities:
▪Generating telesales calls to Category Manufacturers, introduce the Company's match making live-or virtual events according to the Theme-Calendar and invite them for their category-relevant events
▪Finding and openning up new Manufacturers in given markets(using native & spoken language advantage)
▪Cooperating and follow-up registration process with other departments(Account Team,Retail Team,Finance)
▪Ensuring good customer service
▪Attending Stamegna LiveEvents personally and representing the company tosecure the success of the event
Requirements:Professional attributes:
▪Customer Service / Client Care / Sales experience
▪Knowledgeof Microsoft Office 365 programs (Word, Excel, Powerpoint)
Personal attributes:
▪Business and product minded,
▪Creative problem solver and result oriented
▪Excellent communicator and have interpersonal skills, able to build partnership with partners externally and with the teams internally
▪Fluent in English
▪Speaking any of additional European languages is an advantage
▪Pro-active, reliable, well-organised, having sense of humor and being an optimist.
What we offer
•Competitive salary package including
monthly fix payment
monthly performance related commission
company's annual revenue target related bonus (5% or 10% or 20% of monthly salaries for period with the company, payable at yearend)
•International team, good mood, downtown office
•Opportunity to grow in a young and dynamic team
Hungarian is not mandatory.
To apply send your CV and expected monthly salary in HUF to hr@stamegna.eu
Erre a hirdetésre való jelentkezéshez küldjük el az adatainkat e-mailben a hr@stamegna.eu címre
Stamegna Management Kft.
Stamegna Retail management is a privately owned consulting partnership firm founded in 2007. We help sellers of innovative FMCG products go to the market or grow by introducing them to world wide buyers in one-on-one meetings. We help buyers to keep their positions on competitive markets by sourcing well matched promising goods. We plan and facilitate Stamegna Network Live Events that are organized in major cities around the world, and Stamegna Virtual Events that are the successful online version of the trade business meetings.