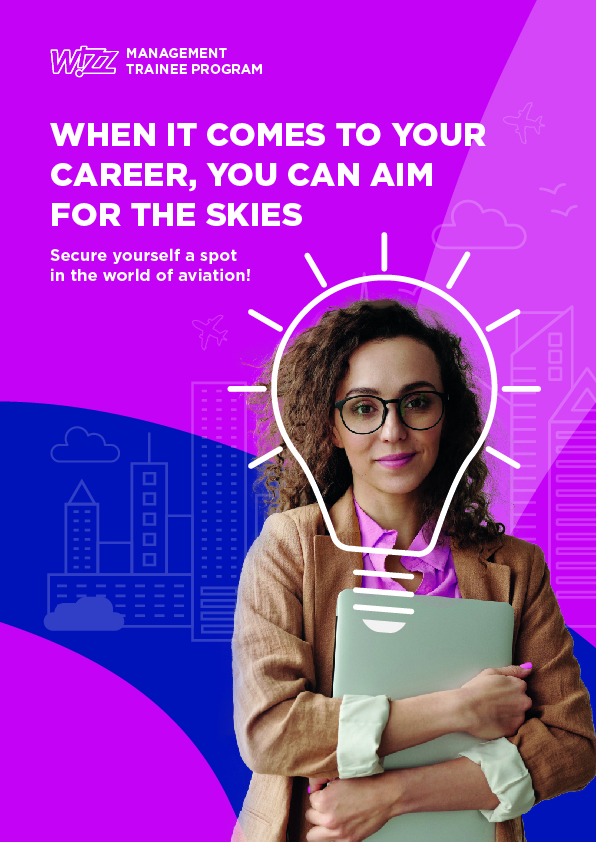 Leírás
1st half a year of Traineeship – DIGITAL REVENUE AND E-COMMERCE DEPARTMENT:
The mission of the Digital Revenue and E-Commerce department is to manage and develop the non-ticket products to expand the revenue generation.
RESPONSIBILITIES
Implement strategic projects
Manage a portfolio or partner services and non-ticket products to achieve main KPIs
Propose, follow and analyze A/B tests (digital merchandising technique) to develop products performance
Explore new opportunities to expand the partners' network and prepare business cases
2nd half a year of Traineeship – PRICING AND REVENUE MANAGEMENT DEPARTMENT:
The Pricing and Revenue Management department's goal is to manage ticket pricing with the aim of revenue maximization and load factor optimization for the airline. Optimize the capacity to maximize profitability and support strategic directions.
RESPONSIBILITIES
Maximize the businesses' opportunity for revenue and profits
Analyze data to make decisions regarding pricing
Forecast capacity, pricing and revenue
Review and monitor competitors' activities in the market
Create promotional plans to increase value
Manage group and allotments request from sales team
3rd half a year of Traineeship – NETWORK AND SCHEDULING DEPARTMENT:
The Network and Scheduling Department is working on developing the routes network and the flight schedules to optimize the crew and aircraft utilization.
RESPONSIBILITIES
Assess new markets, determine new routes, create financial evaluations and build relationships with airports and third parties
Work with Pricing and Revenue team to determine amendments to existing routes, flight frequencies, etc.
Build, maintain and communicate flight schedules respecting the business and operational request
Manage and develop the company's slot portfolio
4th half a year of Traineeship – one of the above DEPARTMENTS:
The 4th half of internship is to be confirmed – it will be with one of the above mentioned departments, depending on management decision.
RESPONSIBILITIES
Required Skills and Competencies:
English fluency
Graduating within 2 years from university
Strong Microsoft Excel or BI skills
Look at WIZZ as career opportunity, not just a job
Cross-functional interests
Enthusiastic about the world of aviation
Eagerness to challenge, learn and grow
Self-motivated and good working in a team
Flexible and adaptable
Highly analytical, technical, creative and forward-thinking
Wizz Air Hungary Ltd.
Wizz Air is the fastest growing and greenest European low-cost airline, operating a fleet of 134 Airbus A320 and A321 aircraft. A team of dedicated aviation professionals delivers superior service and very low fares, making Wizz Air the preferred choice of 40 million passengers in the financial year FY20 ending 31 March 2020. Wizz Air is listed on the London Stock Exchange under the ticker WIZZ. The company was recently named one of the world's top ten safest airlines by airlineratings.com, the world's only safety and product rating agency, and 2020 Airline of the Year by ATW, the most coveted honour an airline or individual can receive, recognizing individuals and organizations that have distinguished themselves through outstanding performance, innovation, and superior service.