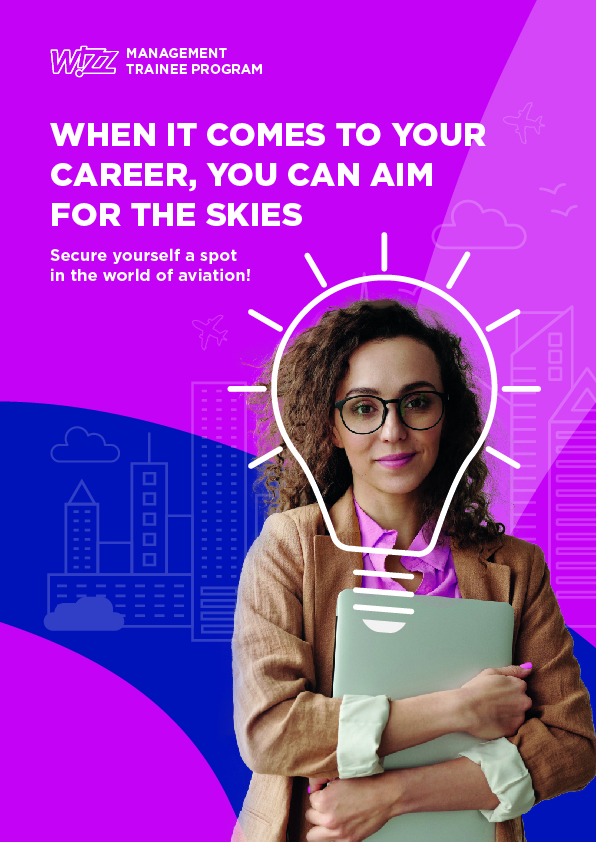 Leírás
1st and 2nd half a year of Traineeship – Treasury DEPARTMENT:
Treasury Department is vital to the financial health and success of Wizz Air. Treasury involves the management of liquidity and financial risks in a business. Its priority is to ensure the business has the cash it needs to manage its day-to-day business obligations, while also helping develop its long term financial strategy and policies.
RESPONSIBILITIES
Carry out research and analysis related to the digitalization of the department
Review various financial data sets to enhance correctness and compliance
Assist the managers to implement automated reports and dashboards
Play a role in the implementation of system developments
Partner with internal teams and vendors for issue resolution
Prepare and hold presentations related to projects
3rd half a year of Traineeship – Accounting DEPARTMENT:
Accounting Department provides accounting services and manages the finances of a company. Its responsibilities include preparation of statutory and group accounts, paying invoices, invoicing customers, tracking assets and expenditures, keeping regulatory compliance.
RESPONSIBILITIES
Assist in establishing the new ERP system
Participate in the month-end financial and reporting procedures
Help with the backlog of data and support the data management process
Work with internal teams and country accountants to enhance quality of processed data
Create ad-hoc analysis for senior management
4th half a year of Traineeship – Controlling DEPARTMENT:
The Controlling Department has an important role as business advisor to management at all levels. Controlling runs planning, forecasting, reporting and fact based analysis that are all critical to Wizz Air's success.
RESPONSIBILITIES
Participate in automation of monthly and quarterly reports and dashboards
Prepare ad-hoc analysis
Required Skills and Competencies:
English fluency
Graduating within 2 years from university
Strong Microsoft Excel or BI skills, experience of working with large data is a plus
Look at WIZZ as career opportunity, not just a job
Cross-functional interests
Enthusiastic about the world of aviation
Eagerness to challenge, learn and grow
Self-motivated and good working in a team
Flexible and adaptable
Highly analytical, technical, creative and forward-thinking
Wizz Air Hungary Ltd.
Wizz Air is the fastest growing and greenest European low-cost airline, operating a fleet of 134 Airbus A320 and A321 aircraft. A team of dedicated aviation professionals delivers superior service and very low fares, making Wizz Air the preferred choice of 40 million passengers in the financial year FY20 ending 31 March 2020. Wizz Air is listed on the London Stock Exchange under the ticker WIZZ. The company was recently named one of the world's top ten safest airlines by airlineratings.com, the world's only safety and product rating agency, and 2020 Airline of the Year by ATW, the most coveted honour an airline or individual can receive, recognizing individuals and organizations that have distinguished themselves through outstanding performance, innovation, and superior service.