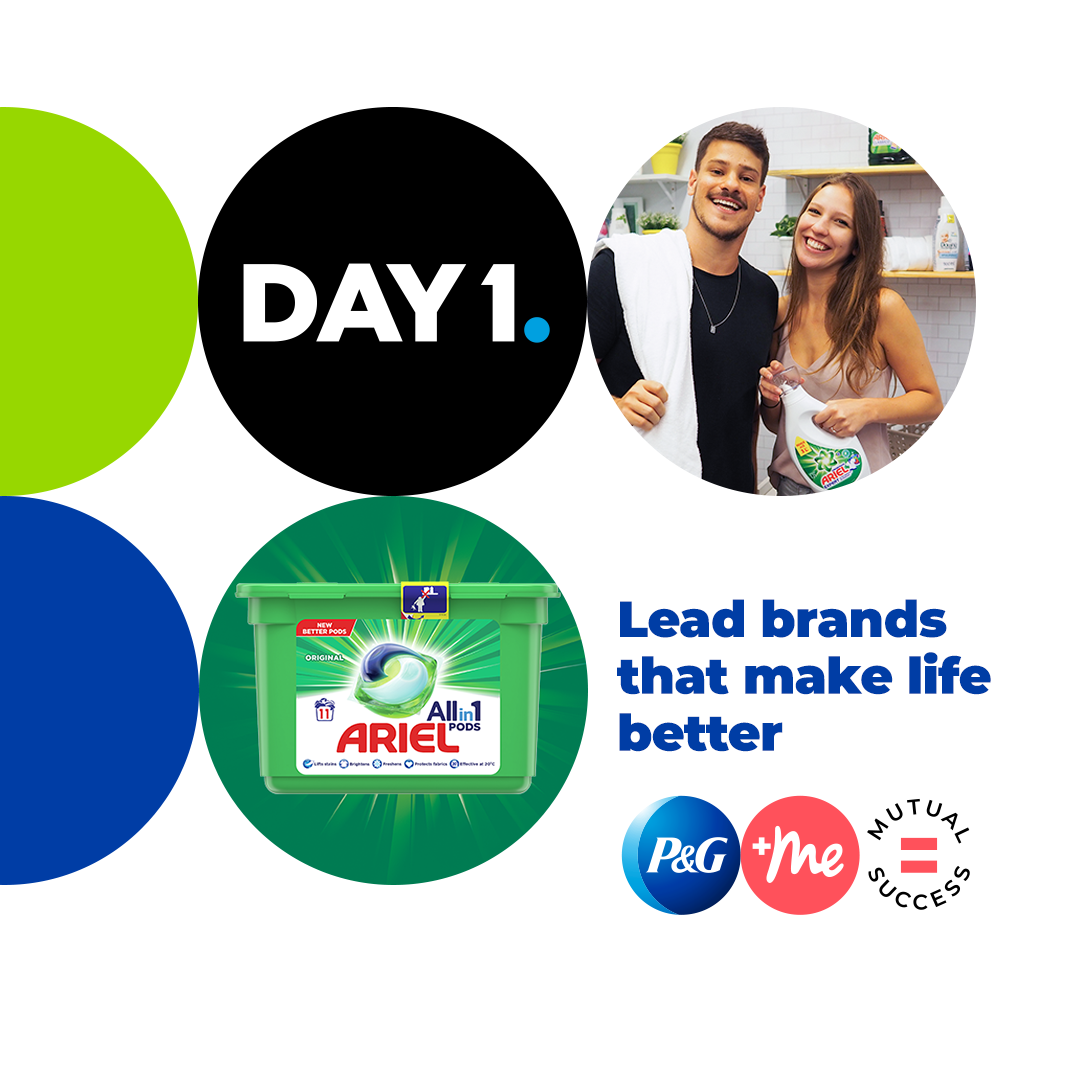 P&G
Welcome to P&G, the world's largest consumer goods company with over 180 years of history. From our humble beginnings as a soap and candle company, we have grown into a global powerhouse, producing iconic and trusted brands such as Always, Ariel, Gillette, Head & Shoulders, Herbal Essences, Oral-B, Pampers, Pantene, and Tampax. Our success is coming from the insight, innovation, and passion of our talented teams as we consider our people our greatest asset.
P&G's organization in Hungary is an important part of the Central Europe Region, which includes Poland, Czech Republic, Slovakia, Croatia, Ukraine, and the Baltics. Our business operations in Hungary were established in 1991, and today, 30 years later we have 1900 employees across our office in Budapest and three plants.
Our General Office in Corvin plaza has 120 diverse employees across different career areas of our commercial operations, including sales, finance & accounting, supply chain and brand management. If you're interested in starting your career in one of these functions, we have open traineeship roles in all commercial functions. These traineeships last between 6 and 12 months, are fully paid, and offer opportunities for rapid career development.
At P&G, we offer challenging work from Day 1, helping you to build your enterprise skillset in a dynamic and ever-evolving environment. Our culture helps coach, develop, and mentor you to offer fast-paced career progression, and we have programs that establish a clear path for professional fulfillment and salary growth while exposing you to P&G leaders committed to your advancement.
We provide opportunities to build your skillset and market value to further expand your future career opportunities within or outside of the company. Our trainees are considered the best pipeline of talent for our permanent positions, which means you may get a full-time employment offer with diverse career perspectives, including new job assignments every 2-3 years.
We value every individual and support initiatives promoting agility and life balance. We offer a flexible work schedule and occasional work from home, and we provide a customized personal development plan, including relevant coaching, mentorship, training-on-the-job, and a large portfolio of individual upskilling opportunities to help you grow and improve.
We are looking for students of 3rd, 4th, or 5th year of university or fresh Bachelor/Masters graduates up to 12 months after graduation. If you're fluent in Hungarian and English, have very strong leadership, strategic thinking, and analytical skills, and enjoy working with diverse organizations and teams with strong collaboration skills, we want to hear from you.
All applications go via P&G Careers, and in a maximum of 45 days, you should pass three steps: application, online assessments, and three interviews, which will result in a job offer if successful. If you're ready for a start to your career, it's time to apply!
Check us on Youtube.